Retaining Walls Adelaide Residents Install When Landscaping Sloping Blocks
If you have a front garden or backyard with a severe slope, chances are much of the space isn't being used or utilised as well as it could be. Creating a split, with two or more level areas can make the land more useable and practical. Depending on how high the wall is, steps are often incorporated to allow quick and easy access to all parts of your garden.
Retaining walls and landscaping go hand in hand when tackling a sloping block. With over 35 years experience, Hand Made Gardens can advise what type of retaining wall would work best, taking your unique situation in to account.
When changing the landscape of your garden there will always be consequences to consider. Often neglected to be mentioned by many landscapers is what the impact will be when it rains. Often stormwater pipes and grates need to be laid to cater for increased water build up in certain areas. Depending on the height and construction material used, an agriculture drain may be required by engineers to keep as much water as possible away from the wall too.
The choice of retaining walls Adelaide home owners can select from is large. The style and look you currently have, or want to achieve with your new garden will help you decide what material your retaining wall will be made with.
Concrete blocks are one of the most popular choices, used when a more formal look is required. With many colours to choose from, they also come with matching copping and pavers.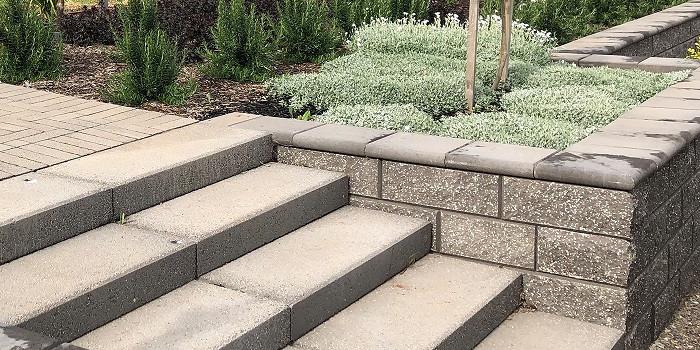 Stone or rock walls are selected by many residents across Adelaide's southern suburbs looking for a less formal modern look to complement their country or cottage style garden.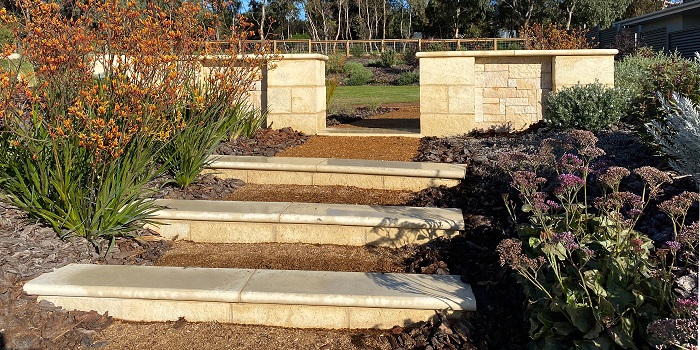 Raised garden beds also retain earth. Light weight Hebel blocks can be rendered, then painted to match the surrounding areas colour scheme.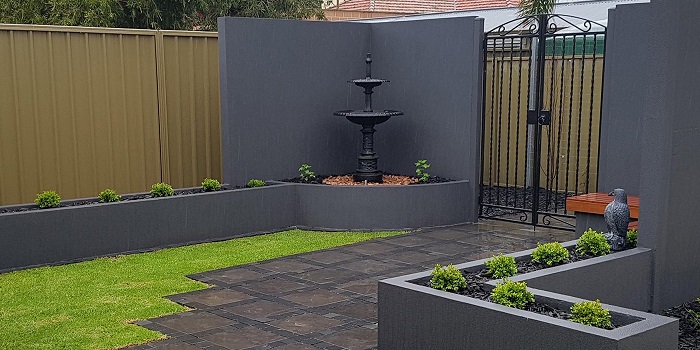 Would You Like A Split Level Garden?
If you know what your budget is & have something in mind, Ask us to quote on it.